By Zandalee
I can't quite tell you when the travel bug bit me — but it did and I have had it ever since. Luckily, I've never been infected by anything dangerous due to my travels. But when you're travelling to foreign countries, that is a risk. When you've decided to leave the comfort of your home, your routine, your country, your language — there are always risks. For this reason, it has been very important to my family to always have travel insurance, it's one of those things you hope you never have to use, but when you do, you are so insanely thankful that you have it.
A few years ago I planned a pretty big trip. My mom and I were going to South Africa to visit my brother and my new niece, and then heading to Italy after that. It just so happened that my sister decided to go to South Africa for 6 months before us as well. One month into her trip, she broke her leg and ended up in a hospital in a coma. Not what she had planned for her time there at all. Don't worry she's okay now — she's home in Canada and her leg healed and she did wake up.
The frightening thing about injuring yourself in a foreign country and ending up in a coma is that you can't speak for yourself. We were really lucky we had family there who knew the medical system. With the emergency medical coverage we had purchased there was a team of people in Canada who were willing to send a private plane with a doctor, nurses, and anesthetist. Included was the option to pick her up and fly her back to Canada to take care of her operation. It's a pretty crazy scenario to me, even years later, I don't think I can comprehend the whole situation. She had medical coverage for up to $5 million and when you think about what the company was willing to go through to take care of her, that number is pretty huge. It's also a number that could have been coming out of our personal bank accounts had we not paid for medical travel insurance — which is a very small number in comparison.
So, that is why I will always have medical coverage for travel. My life and safety is not worth the risk of not having it. Having travel insurance has always given me peace of mind, especially seeing it work in action like that. Now, don't take that the wrong way and go do crazy stuff either people. That being said, purchasing medical travel insurance has never been easier thanks to Alberta Blue Cross®. My favourite part is that I didn't have to go in and purchase it, or even call and chat. It was all done online and my package was sent to my inbox immediately.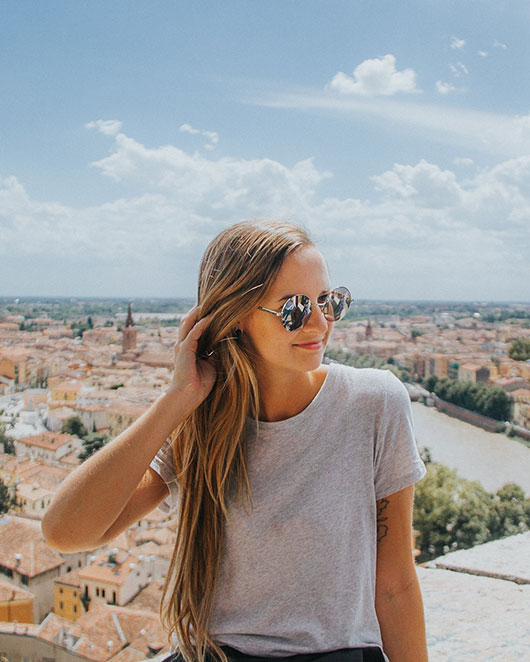 If you don't travel frequently, Alberta Blue Cross® has single trip options where you can select your departure date and return date and they quote it from there. Or, if you're like me who tends to do multiple trips a year, you can purchase annual trip insurance — which is a great deal! Either way, there are 5 easy steps to figure out what insurance is best for you, just follow the directions and there you have it, stress-free travel. 
Alberta Blue Cross® also recently introduced Trip Cancellation, Trip Interruption and Baggage Coverage. If there is something that could keep you from going through with your trip whether that's work, family circumstances or your own spontaneity, this option is great to build into your plan. Especially if you're someone who books trips months in advance. 
I honestly can't urge you enough to purchase travel insurance for your safety and peace of mind, so you can return home safely to start planning your next trip.
This blog was written in partnership with Zandaleea, a creative storyteller and traveller living in Calgary. To read and view more of her work, visit zandaleec.com.