The MS Bike Ride from Leduc to Camrose will take place tomorrow morning, June 6, 2018 at 6:30 a.m. Riders will wake up bright and early, adrenaline pumping, ready to ride 180 kilometers on two wheels all for the hope of one day ending Multiple Sclerosis (MS).
Alberta Blue Cross® has a team in this race and each team member is riding for different reasons. Some are doing it for a family member, others for themselves. But they all have a story to share, and with their permission, we're sharing that story here.

Janelle's #ThisIsWhyIRide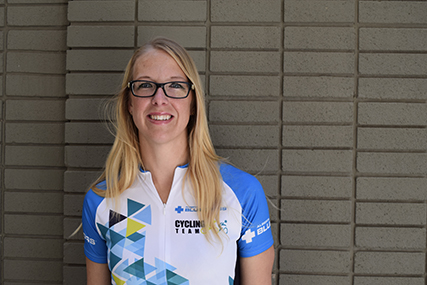 "I started out my journey wanting a physical challenge but I soon began to realize how many friends and family have been affected by MS. Through my fundraising, I had an old friend reach out and let me know that she was diagnosed just recently with MS and how much my support means to her.
It is amazing how much a community of support can make a huge difference to someone who is managing a chronic disease such as MS."

Sean's #ThisIsWhyIRide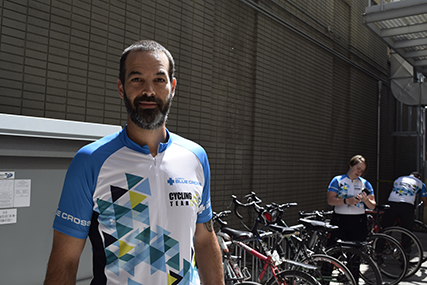 "I ride to inspire my family and community to challenge our mental and physical boundaries. We are more resilient and stronger than we know. In life we can face substantial adversity and this is one way to support each other and overcome obstacles."
Sandeep's #ThisIsWhyIRide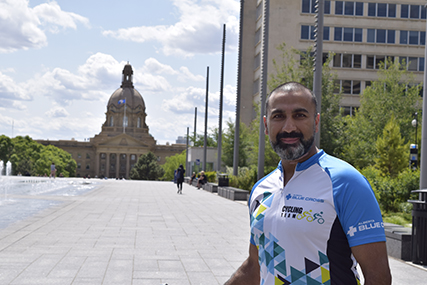 "I take pride in what I do and what our company does for the community. This is just one way to show that we care."
Rebecca's #ThisIsWhyIRide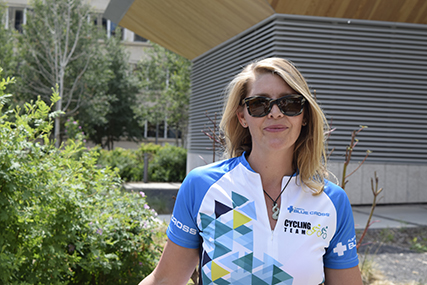 "My sister has had MS for 26 years and one of my good friends works for the MS Society. In previous years I've always thought about riding, so when I was approached to join the cycling team and ride in the MS Bike Ride, it didn't take too much convincing."
Barry's #ThisIsWhyIRide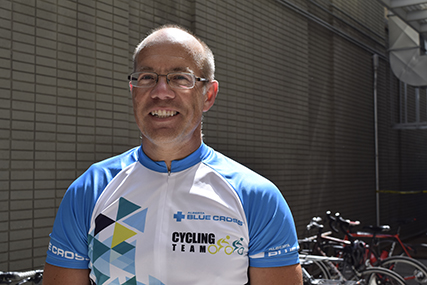 "I've done some epic charity rides and even organized a few. I've thought about cycling for MS for many years and when I found out this great team was riding for this important cause, I ju
We're incredibly proud of these employees and the work they have done to both fundraise and train for this weekend's 180 kilometers. If you wish to learn more about the MS Society or the MS Bike Ride, you can find more information here.