This blog was originally posted on the ALAViDA website.
When the days get shorter and the temperature drops, many combat the gloom with Christmas lights, holiday baking and festive lattés. The calendar fills up. But despite the excitement, the holidays can come with a lot of pressures and expectations. It's easy to feel grief over lost loved ones, a sense of nostalgia for the way things used to be or feelings of comparison to friends with good circumstances.
When everyone around you seems joyous, it's hard to admit that you feel lonely, low or out of place. The focus on family and relationships during the season can create a lot of pressure. And maybe once the days shorten and it becomes harder to convince yourself to go out for a walk, which impacts your mood and puts a grey lens over all of the festive spark.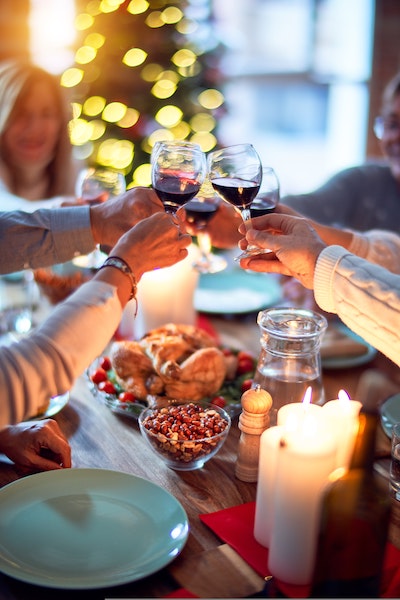 As families change and children develop traditions separate from their parents, it can cause painful feelings.
Whether it's a Christmas cocktail, mulled wine, eggnog or a peppermint espresso martini, alcohol tends to go hand-in-hand with the holidays. If you're feeling triggered around the season and by memories, get-togethers or expectations, your cravings might become more intense. Since alcohol can be an automatic pairing for many at this time of year, you might have to work harder to change your pattern and disrupt the association. So, what are some things you can do to stay on track with your goals over the holiday season?
Cravings are normal. The urge to drink is no different than the challenge someone faces when they're trying to stay on track with their weight-loss app and are tempted by the shortbread tray. Whether your soft spot is beer or the cheese board, planning, visualization and accountability are a good place to start.
1. Write down your plan:
It's easy to get overwhelmed by strong emotions or anxiety, and it makes it harder to clearly articulate what part of a situation or relationship makes you more vulnerable to cravings. Writing helps because when your thoughts are down on paper, they're concrete. You can assess them, challenge the logic and often it is easier to identify the root of the problem.
2. Set boundaries:
It's okay to protect yourself from triggers, even if it means going against the crowd or saying no. You can adjust plans to reduce stimulus, shorten your window of activity or to make it easier to achieve your change goals.
3. Get enough light:
Try to time your walks for mid-day. Take a lunch break, a walking meeting or a thinking break. Get some vitamin D and enjoy the day while it's bright outside! Even as the weather gets colder, try to stay active outdoors. You might integrate a walk with a friend after work once a week. Try to keep your blinds open, as well, to let the light in. It can help your sleep-wake schedule to wake with the morning light.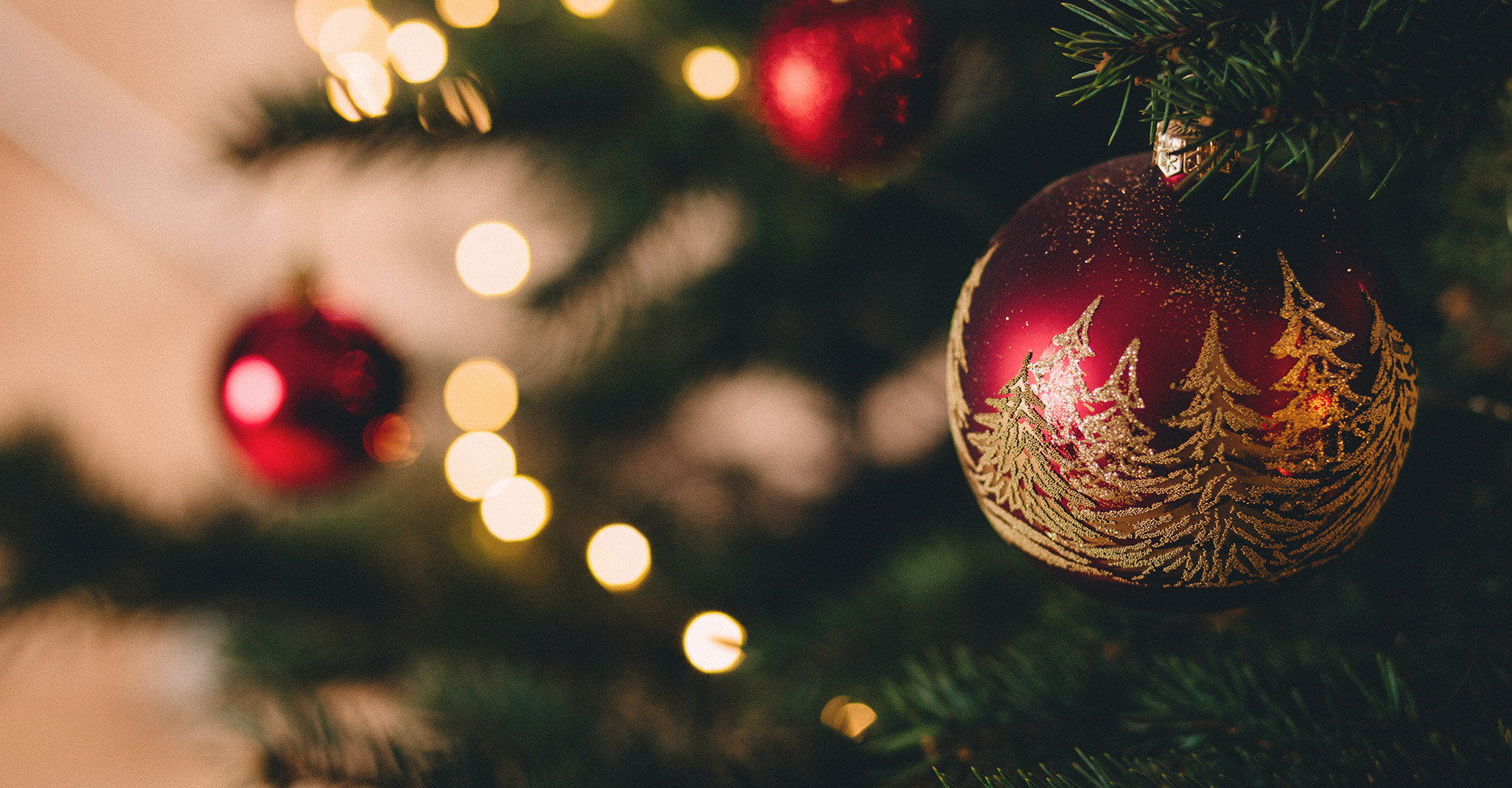 4. Step outside:
There's a time in almost every family gathering where things feel a bit tense. The holidays can make you feel trapped, and a good strategy is to step outside. Not only will the fresh air clear your mind, but movement will help you relax and change your mindset. It could be a few deep breaths on the porch to cool your body temperature or you can offer to take the family pet out for a walk around the block. If you can tap into your breathing and take deeper, slower breaths or even tune into a short walking meditation, it can help you re-set.
5. Plan time before or after the holidays when triggers are less activating: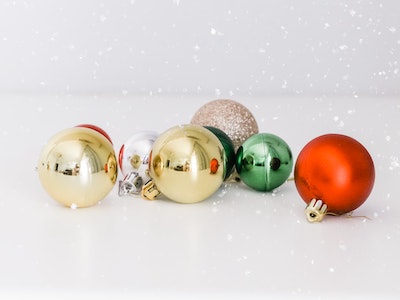 All of your social interactions don't have to happen in one month. You can explain to friends that the holidays are more challenging for you and arrange something more intimate in the New Year. It can feel less daunting to see a friend one-on-one for a walk with a cup of tea or hot chocolate. Pace yourself and remember there is no one way to approach the holiday season. Additionally, talking to your friends about how you feel can normalize challenging emotions. You might find one or two of your friends have similar feelings or that their sensitivity and awareness of your experience increases after an open conversation.
6. Sleep, eat, exercise—repeat:
When we get out of our routine, the first thing to slip is our eating and sleeping schedule. The holidays are a time when exercise tends to go by the wayside too. But those are the things that stabilize our mood, energy and help us maintain a balanced outlook in a more triggering time. Naturally, parts of your schedule might change. You may be staying up later and sleeping in, and that will throw off your mealtimes, but try to set the alarm clock for seven to eight hours from the time you go to bed and eat regular meals during the daytime. The holidays may disrupt your regular workout routine, but a brisk walk or virtual yoga while the turkey cooks go a long way.
7. Try one of these alcohol alternatives:
If a part of your plan is to make a mocktail for a family dinner or bring one for friends, here are a couple of great mocktail suggestions for those long winter evenings.
Christmas punch: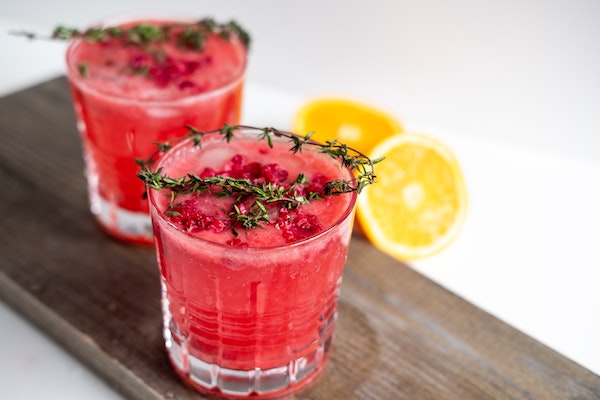 Serves: 10
2 cups chilled unsweetened pomegranate juice
1 cup chilled cranberry juice
1 cup chilled club soda
½ cup fresh lemon juice from 2 to 3 lemons
½ cup simple syrup
Cranberries frozen in ice cubes
Step 1: Place cranberries and club soda into an ice tray and set aside to freeze.
Step 2: Mix pomegranate juice, cranberry juice and club soda.
Step 3: Add in lemon juice, fresh from the lemon if you like. and simple syrup.
Step 4: Mix together and add your ice cubes. Enjoy!
Cherry bombs:
Serves: 6
1 cup grenadine
1 litre of clear citrus soda or seltzer
18 maraschino cherries
Step 1: Place two cups of water in a medium saucepan and bring to high heat. Add grenadine and stir to combine. Pour mixture into two ice-cube trays. Freeze until solid.
Step 2: Fill six glasses with grenadine ice cubes. Add soda and garnish with maraschino cherries. Serve!
Mulled cranberry mocktail:
Serves: 1 quart
1 quart of cranberry juice
1 cinnamon stick
2 whole cloves
½ cup cranberries
½ cup sugar
¼ teaspoon ground cinnamon
Directions:
Step 1: In a medium saucepan, combine the juice, cinnamon stick and cloves and bring to a boil. Reduce the heat and simmer.
Step 2: In a small saucepan, combine the cranberries, sugar, ground cinnamon, two tablespoons of water and heat over medium-low heat gently stirring until the cranberries pop and are well coated with the sugar mixture.
Step 3: When cool, thread three or four berries onto toothpicks and pour the mulled cranberry juice into four mugs. Voila!
Chocolate martini mocktail:
Serves: 2 servings
1 cup cold milk
¼ cup best quality chocolate syrup, plus more for dipping rims
1 tablespoon corn syrup
Crushed ice, as needed
2 martini glasses
Chocolate sprinkles
Directions:
Step 1: Combine the milk, chocolate syrup, corn syrup and crushed ice in a blender and blend until smooth.
Step 2: On two small plates, pour chocolate syrup and chocolate sprinkles. Dip the rim of each glass on both plates.
Step 3: Fill the glass with chocolate milk mixture. Enjoy!
Mock apple cider sour:
Serves: 1 drink
1 small sugar cube
1 teaspoon freshly squeezed lemon juice
2 ounces apple cider
2 ounces cranberry-raspberry flavoured seltzer
Cocktail ice
1 apple chip
One 2 to 3-inch piece of orange peel
Step 1: Add the sugar cube, lemon juice, apple cider and seltzer to a six- to eight-ounce old fashion glass.
Step 2: Stir to dissolve the sugar.
Step 3: Add the ice cube and apple chip.
Step 4: Add the orange peel to the rim of the glass. Serve and enjoy!
Drinks courtesy of Martha Stewart and Food Network.
It might seem simple but planning is a powerful evidence-based strategy that can help you manage your cravings and reach your goals around reduced substance use. The great thing about planning is that it's in your control. You can deconstruct your triggers and the challenging emotional aspects of holiday parties, family gatherings or gift-giving rituals and make changes to support your mental health and well-being. Try one or two of these strategies this season. Get some sunshine, step outside or do an online kickboxing class. And remember, the holidays may seem inflexible but any tradition can be tweaked if it means protecting your well-being.
If you're struggling with mental health or substance use issues, especially as the holidays approach, explore our various mental health supports, which includes our iCBT providers.