By Kim Tannas
When you live only a few hours from some of the world's most beautiful destinations, it's hard to be disappointed at the idea of travelling close to home. With pandemic measures in place and travel bans across the globe, it was an easy decision for me and my family to take the opportunity to visit some of our favourite locations in the province this summer. From hiking the hoodoos in Drumheller to admiring the glacial blue waters of Moraine Lake, there was never any shortage of places to explore.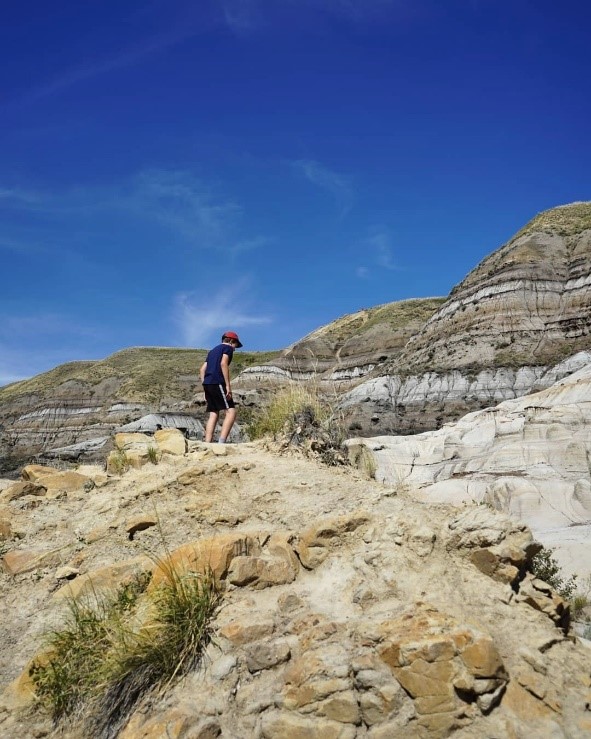 For me, road trip adventures are an important part of living my best life—taking in those vast prairie skies and fresh mountain air, connecting with nature and, of course, enjoying all those majestic views Alberta is known for. And, with so many events cancelled, and venues closed, it freed up time for us to visit more places in Alberta than ever before.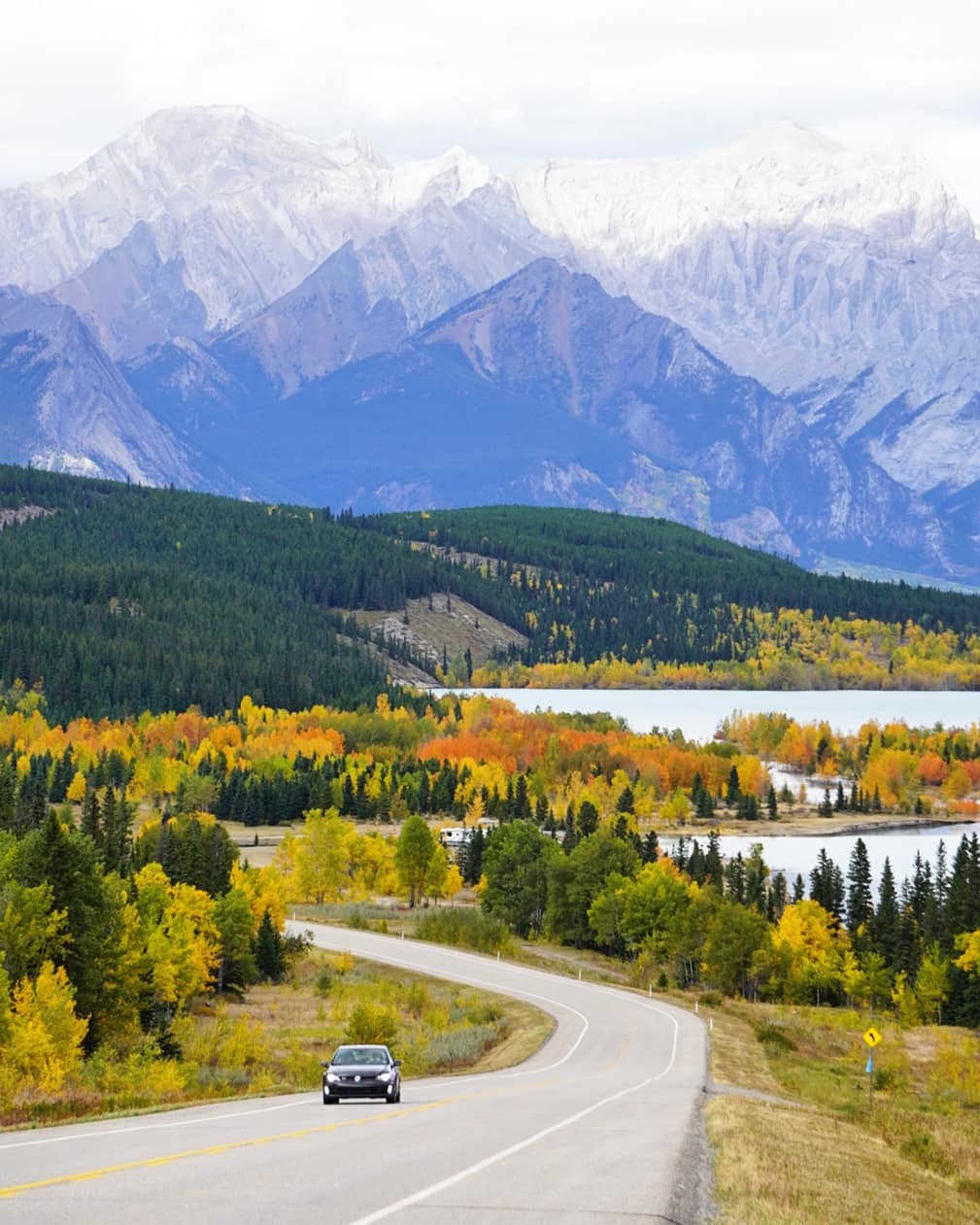 Of course, travelling during a pandemic—even when it's close to home—can take some getting used to, but we picked up a few tips along the way on how to stay safe and make our 2020 vacations some of our most memorable.
Pack the right supplies. The list of items you pack for a vacation may look a little different than it used to, with supplies like hand sanitizer and face masks now essential to bring along. Many municipalities in Alberta have passed bylaws making masks or face coverings mandatory in all indoor public spaces, on public transit and, in some cases, even outdoor spaces, such as pedestrian areas in downtown Banff and Jasper. While rules vary by region, public health officials recommend you wear a mask in any situation where two metres of physical distance can't be maintained.

As we quickly discovered, a travel-sized hand sanitizer and a couple of masks in your purse or backpack can go a long way in making sure you're prepared for any situation. Bring a few extras to stash in your vehicle, so you don't run out.

Other items to consider include the following:

Disinfectants and paper towels for cleaning hotel or vehicle surfaces.
Places to store reusable masks, keeping dirty and clean ones separate.
Travel-sized laundry detergent for washing reusable masks.
Extra snacks and beverages for the vehicle to reduce your need to make additional stops.
A thermometer and well-stocked first aid kit.
Toilet paper (outhouses in national and provincial parks may run low on supplies).
Disposable gloves.




While we always make sure to bring an adequate supply of any medications we might need when we travel, I also find it helpful to bring a list of medications everyone is taking in case something gets lost or misplaced. Also, I never leave home without my Alberta Blue Cross® ID card. As an Alberta Blue Cross® member, it's reassuring to know we have coverage for any emergency medical travel or prescriptions we might need while on vacation.




Be prepared for closures or reduced services. It's a good idea to find out in advance what amenities might not be available in order to avoid disappointment and help with vacation planning. At our accommodations in Banff, for example, the outdoor hot tub and pool was opened to guests on the second day we were there; however, later in the summer when we stayed in Jasper, our resort's hot tub was closed for our entire stay. Also, at both of our accommodations in the Rockies, there was no daily housekeeping service. It took a bit of getting used to, but the front desk was always happy to provide any supplies we needed.

Some roads or attractions may also be closed, but the good news is there's always plenty to see and do. If you're heading to a national or provincial park, be sure to check Parks Canada and Alberta Parks for details on closures or limited amenities, so you can plan accordingly.




Pay attention to cancellation policies: One of the things that worried me while planning our vacation was what might happen if somebody in our family got sick right before our trip. If any one of us developed even minor cold symptoms, it could mean having to self-isolate and get a COVID-19 test. And, even if it turned out to be just that—a minor cold—there was a strong possibility it could derail our entire vacation.

That's why we chose to book accommodations that offered excellent cancellation policies. Being able to cancel up to 24 hours in advance offered me the peace of mind I needed that we could at least get a full refund if anything happened.




Consider a kitchenette. In order to minimize our time eating out at restaurants, we chose to stay at accommodations that came with their own kitchenettes. Of course, that didn't mean depriving ourselves of some of the great local food in the areas we were visiting, but it did mean we were able to prepare at least some of our meals without having to go out.

Some communities we visited encouraged us to bring as much food as we could from home to avoid placing a strain on the local food supply, so we packed a cooler with plenty of ice and as many of our food supplies as we were able.




Safety first. When you're off hiking a scenic mountain trail or enjoying an ice cream cone at a roadside stop, it's easy for your mind to shift into vacation mode. And that's a good thing! But, of course, physical distancing and social gathering restrictions still apply when you're on holidays, so we tried to provide friendly reminders to each other to take the necessary precautions in order to protect our own health and the health of those around us.

With a few safety measures in place and a bit of extra planning, we managed to enjoy some of our best and most memorable vacations yet. And, we don't plan to stop anytime soon. As the weather gets colder, and the province transforms into a picturesque winter wonderland, we are now looking forward to our next Alberta adventure.
This blog was written in partnership with Kim Tannas, Edmonton based photographer. To see more of her work, visit Kim's Instagram.