2016 Aboriginal Scholarship recipients announced
We're pleased to announce that we've chosen the recipients of the 2016 Alberta Blue Cross® 50th Anniversary Scholarship for Aboriginal Students. Congratulations to Mikaela Scout and Corey-Ann Morin.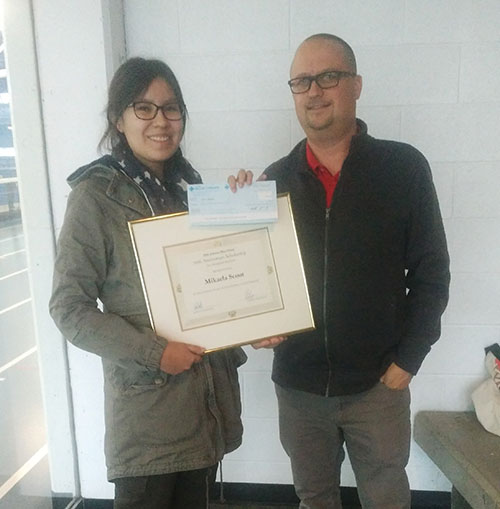 Mikaela is pursuing a Bachelor of Science at the University of Lethbridge and is working toward acceptance in the University of Alberta's pharmacy program. Her goal is to become a pharmacist so she can help educate others in her community about health and wellness. Corey-Ann is attending Blue Quill First Nation University in St. Paul. She's pursuing a bachelor of education and working toward opening a Cree daycare in Lac La Biche. We wish Mikaela and Corey-Ann the best of success in their studies as they pursue their goals. These scholarships celebrate Alberta Blue Cross's® involvement in the lives of Albertans since 1948 and our continuing investment in the future of young people in this province. More information about our aboriginal scholarship program can be found on our public web site.