The Alberta Blue Cross® app and our member site contain important information about your plan including claim history, coverage maximums and next eligibility for product or service, such as dental check up or glasses. Our online services allow you to easily check your eligibility for drugs, dental, vision and paramedical services.
What are paramedical services?
Paramedical services refer to treatments from health care providers such as chiropractors, physiotherapists, massage therapists, podiatrists and acupuncturists.
Health look up tool
Use the health look up tool to determine your eligibility for paramedical services, such as acupuncture, massage therapy and psychology services. For each eligible health benefit, you'll be able to see the following:
The amount you've used for the current benefit period.
When you'll be eligible for the full maximum.
The maximum amount your plan covers per visit.
The maximum frequency in which the benefit can be used.
Any conditions that must be met to be eligible for the benefit.
If dollar and frequency maximums are combined—for example, acupuncture assessments and treatments are combined under the total amount available for acupuncture services.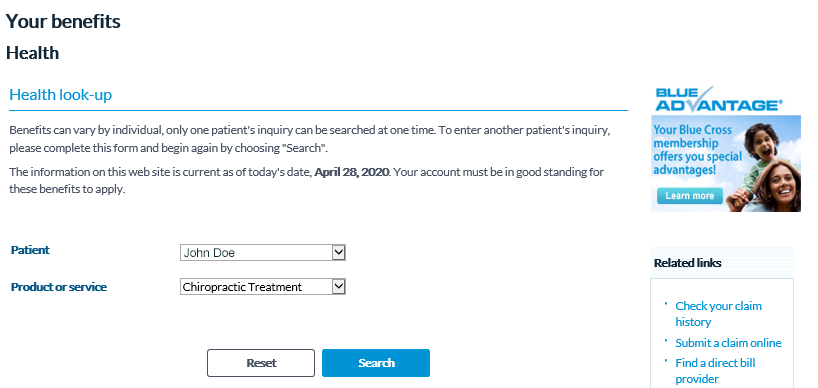 Drug look up tool
Use the drug look up tool to see if a specific drug is covered under your plan.You can search for a drug by the Drug Identification Number (DIN) or the drug name. We suggest searching by the DIN for faster, more accurate results. Searching by the drug name may take longer and could return several results.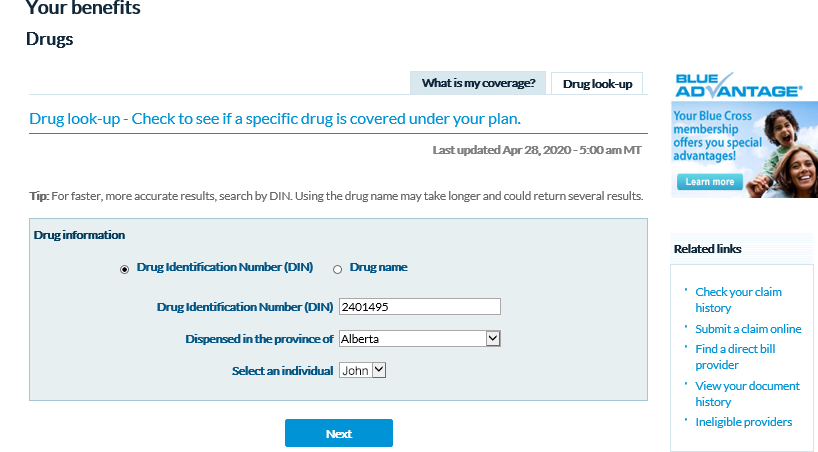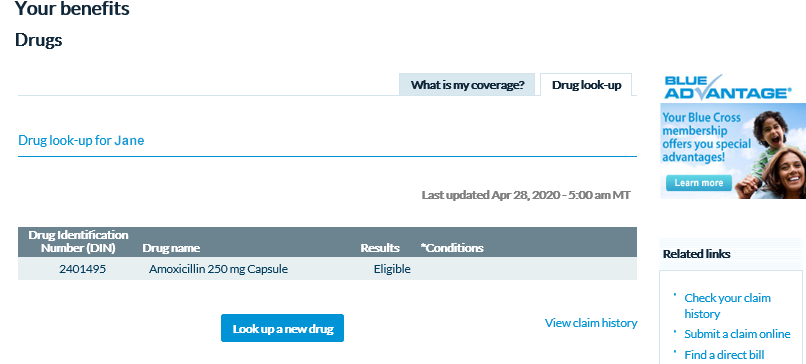 The information provided by the drug look up tool reflects basic coverage under your plan, but some plans will have varying percentages paid for certain drugs. At the time of purchase, plan rules like percent allowed, dispensing fees, maximums and deductibles are applied to your claim.
Dental and vision benefits
Under the dental and vision benefit sections of our member site or app, you'll find a tab labelled "What have I used?". Here, you'll be able to see how much of your benefit coverage for the current benefit period you've used and how much you still have available.
Dental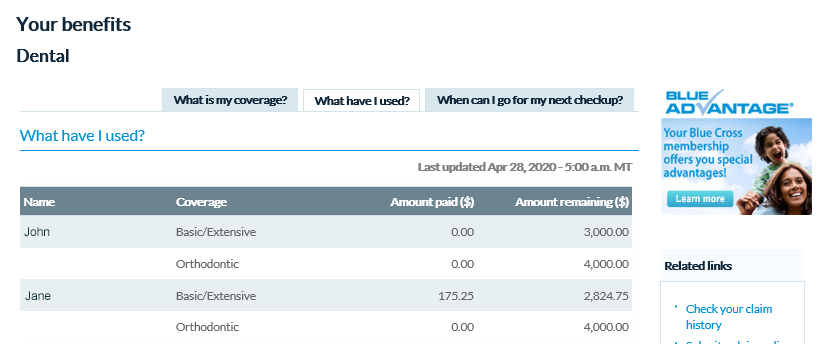 Vision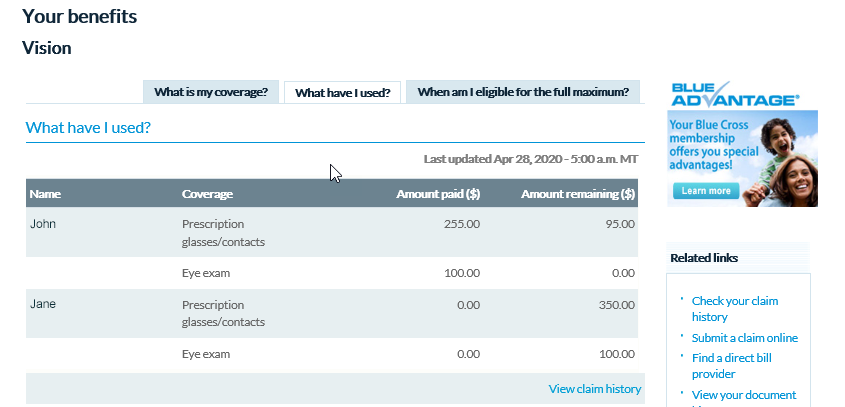 Don't forget, 100 per cent of health claims can be submitted online. Learn more here.