April 22 to 28 is National Organ and Tissue Donation Awareness Week. This week we remind Canadians to talk with their friends, family and loved ones to ensure their organ donation wishes and decisions are understood.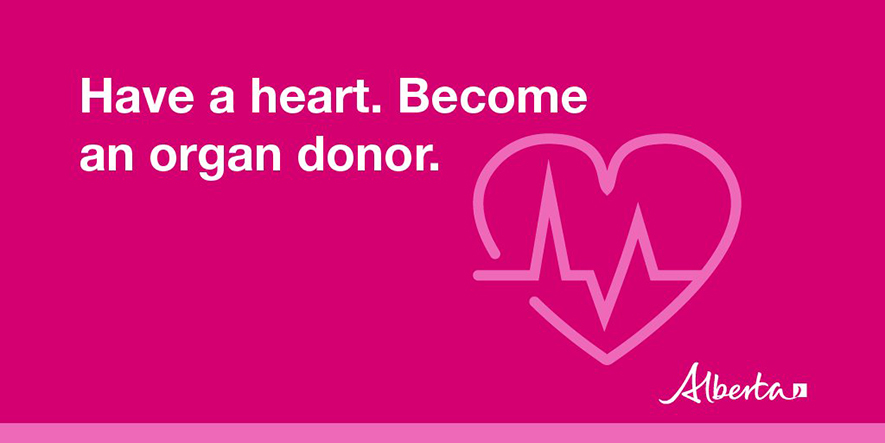 On April 25, National Green Light Day will see landmarks across the country lit green to commemorate National Organ and Tissue Donation Awareness Week. From coast to coast these landmarks will remind Canadians of those who have died waiting for transplants, and express gratitude to organ and tissue donors and their families for giving the greatest gift of all.
Approximately 4,500 Canadians are waiting for a lifesaving organ transplant and many more are waiting for tissue. Sadly, on average, 250 Canadians die each year waiting for a transplant. According to public opinion polls, almost 90 per cent of Canadians support organ and tissue donation but only 20 per cent have registered their decision.
For more information or to register to become an organ donor, please visit the Alberta Organ and Tissue Donation Registry.