By Kim Tannas
This year, I stepped onto a skateboard for the first time in my life. It was a sport I knew very little about and that I hadn't even considered until this summer, but something about it intrigued me.
When I first got the idea to try skateboarding, I was worried I was too old, I'd make a complete fool of myself or, worse yet, I would seriously injure myself. But I couldn't deny one simple fact—it looked like so much fun!
I've always managed to stay active, but limited myself to only a few activities, like running, hiking and yoga, for many years. I've managed to train for and complete a couple of half marathons, but I hadn't been feeling particularly inspired by my fitness routine lately.
I should probably make it clear that my goal wasn't to bomb a hill or head to the local skate park and carve a bowl (translation: I wasn't aiming to ride at high speeds or attempt any skateboarding tricks). I was starting with a longboard—which is meant more for cruising than doing tricks—and my focus was on the basics, like finding my balance, pumping for speed, turning and braking.
I liked that skateboarding was a simple and inexpensive activity, only requiring a board (which we already had), some basic safety equipment and a pair of shoes to get me started. It also helped that my 14-year-old son was eager to teach me a few tips.
I discovered that trying a new sport can have several benefits.
Physical benefits: skateboarding worked out different muscles than I was used to and was great for improving balance and coordination.
Confidence building: learning a new skill that was outside of my comfort zone boosted my confidence in my abilities and motivated me to want to keep learning new things.
Social benefits: skateboarding gave me a chance to spend some quality time outdoors with my son. He's been participating in online learning this year, so this was one way to get outside for some fun physical activity (along with a lot of trips to the outdoor basketball courts and some river valley hikes).
Need for novelty: With pandemic restrictions in place and many events cancelled and gatherings limited, it helped to alleviate boredom and offered a welcome change to the daily routine.
Stress relief: Cruising along on a sidewalk offered a sense of freedom and was a great distraction from the stresses of daily life.
Cognitive benefits: Research shows that learning a new sport is good for your brain. It improves cognitive function and can even help ward off age-related cognitive decline, such as memory loss.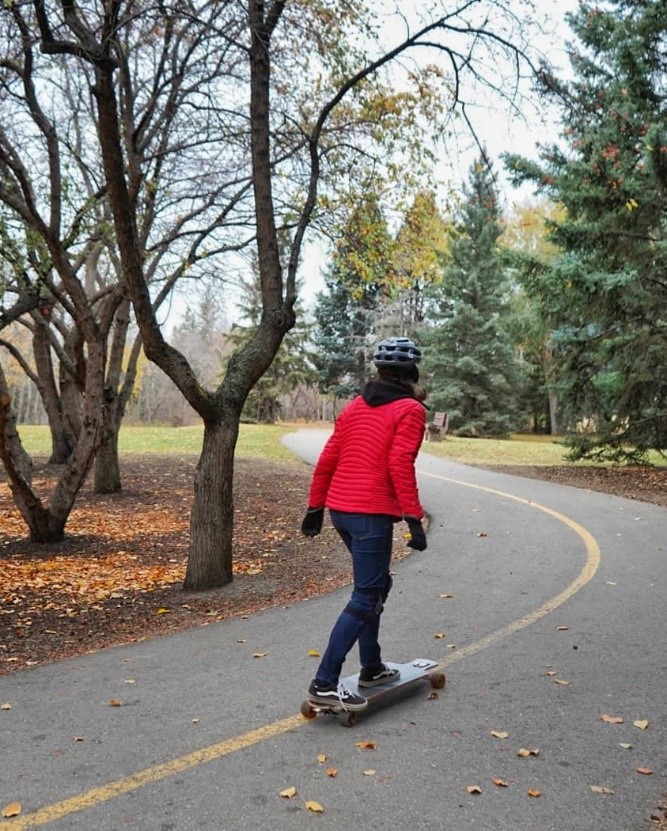 Perhaps best of all, trying a new sport inspired me to continue challenging myself and trying other new activities. In fact, skateboarding wasn't the only new activity I tried this year. On one of the last warm days of fall, I headed out to a lake west of Edmonton and tried paddle boarding for the first time—I loved it. I'm also looking for ideas of what other new activities I can try as the weather gets colder: snowshoeing, winter biking, cross-country skiing… there are so many possibilities. It doesn't even have to be something new. It could be putting a new spin on something I may have tried years ago.
Staying physically active is one way to make sure I'm living my best life. As an Alberta Blue Cross® member, I have access to Balance®, which is accessible through their member site. Balance® offers a number of great tools and resources that help me stay healthy and active, from daily reminders to eat more fruits and vegetables to fitness tracking tools.
I was also able to fill out a health assessment, which took a snapshot of my overall health and provided feedback on what health conditions I might be at risk for and what preventive steps I can take. I may have reached my goal of learning to skateboard this year, but I'm setting new goals every day to continue improving my health and fitness.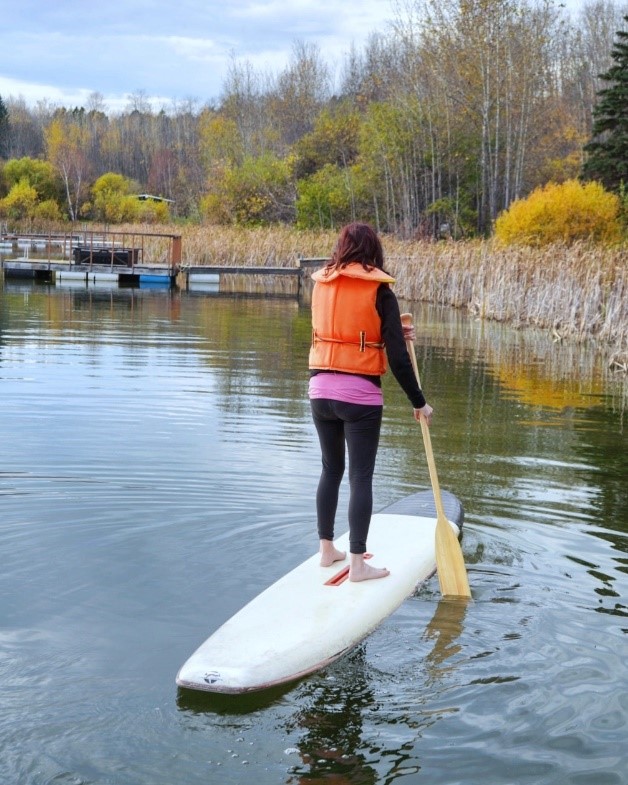 This blog was written in partnership with Kim Tannas, Edmonton based photographer. To see more of her work, visit Kim's Instagram.