By Richelle Hanna
A few weeks ago, my family and I escaped the city and headed out of town for a little road trip to Jasper. While the dark cloud of the pandemic hanging over us the past several months has certainly impacted our ability to travel like we usually do, we didn't want it to stop us entirely! Exploring destinations in our own province, like Jasper (where we haven't been in years) is certainly a silver lining!
I had forgotten how strikingly blue the lakes are, how clear the water is, how majestic the mountains are and how crisp the air is! There is definitely something about a change of pace and scenery that is so fresh and invigorating.
It was the break that we all truly needed- we hadn't even realized how much! With two small kids, traveling can be stressful at the best of times. So much to pack! So much to remember! Disruption to sleep and routines! What if someone gets sick or injured? While it is certainly every mother's prerogative to worry, having Alberta Blue Cross® coverage truly helped me to relax and just take it all in. After a really challenging few months, we were really able to sit back and live our best Alberta Blue Cross® life!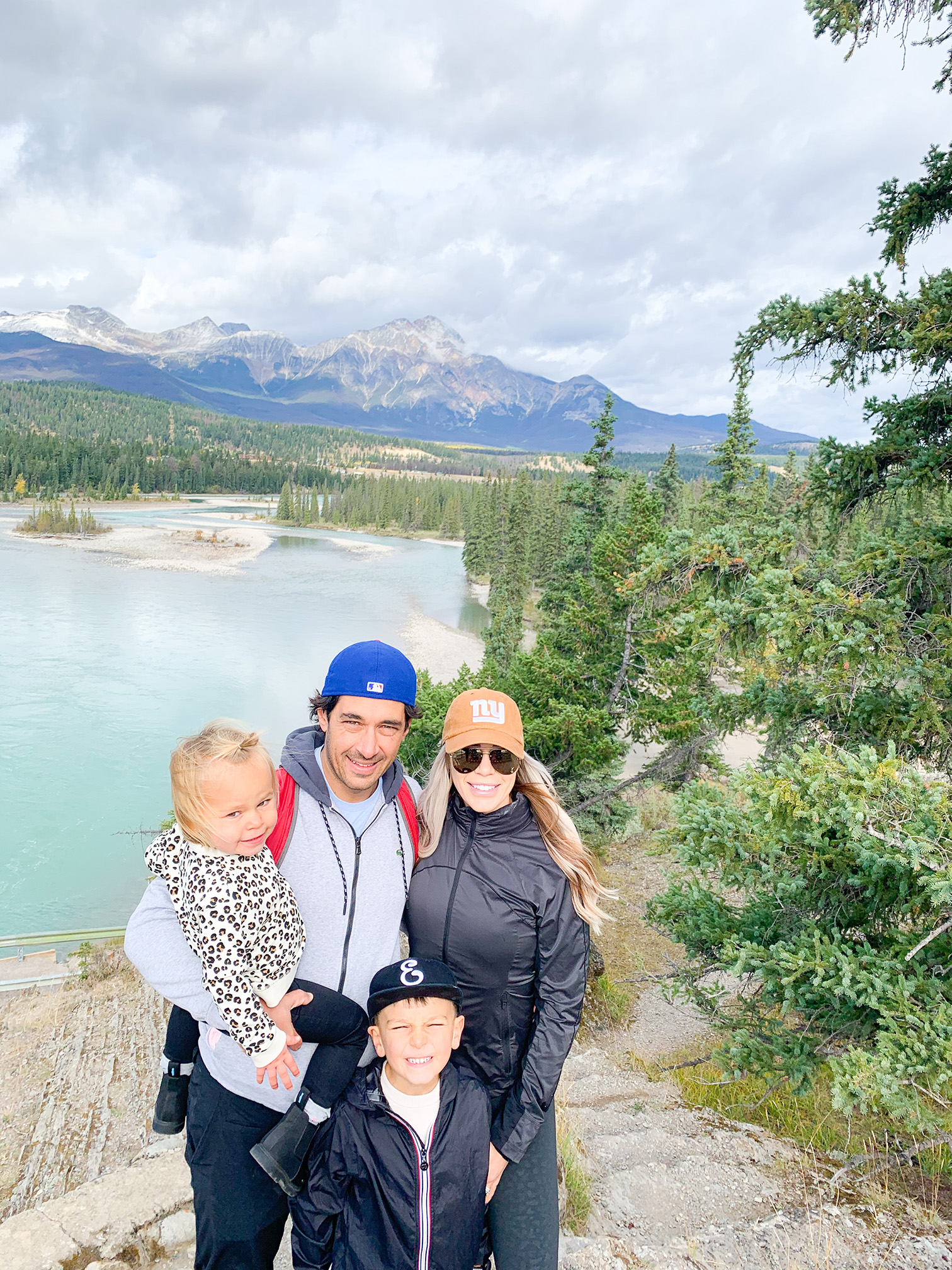 If you are interested in taking a trip out to Jasper, here are some of our favorite (kid- friendly) activities to partake in:
Hike at Maligne Canyon
Visit Lake Annette/Lake Edith
Paddle or enjoy a relaxing and scenic walk around Lac Beauvert
Columbia Ice Field Jasper Sky Tram/Sky Walk
Stroll downtown Jasper
Enjoy pizza at Jasper Pizza
Hope these tips help you plan a little getaway so you can get out of town and #LiveYourBestABCLife too!
This blog was written in partnership with Richelle Hanna of River City Sisters, a contemporary lifestyle blog by two Edmonton sisters. Check out their work at rivercitysisters.com.