The new document history feature on the Alberta Blue Cross® member site makes it easy to view previously submitted physician's written orders, power of attorney's and consent to disclose documents.
To view your past documents
select Your profile from the main menu bar, and
click Document history.
The page will display the patient name, document type, effective and termination dates for the document.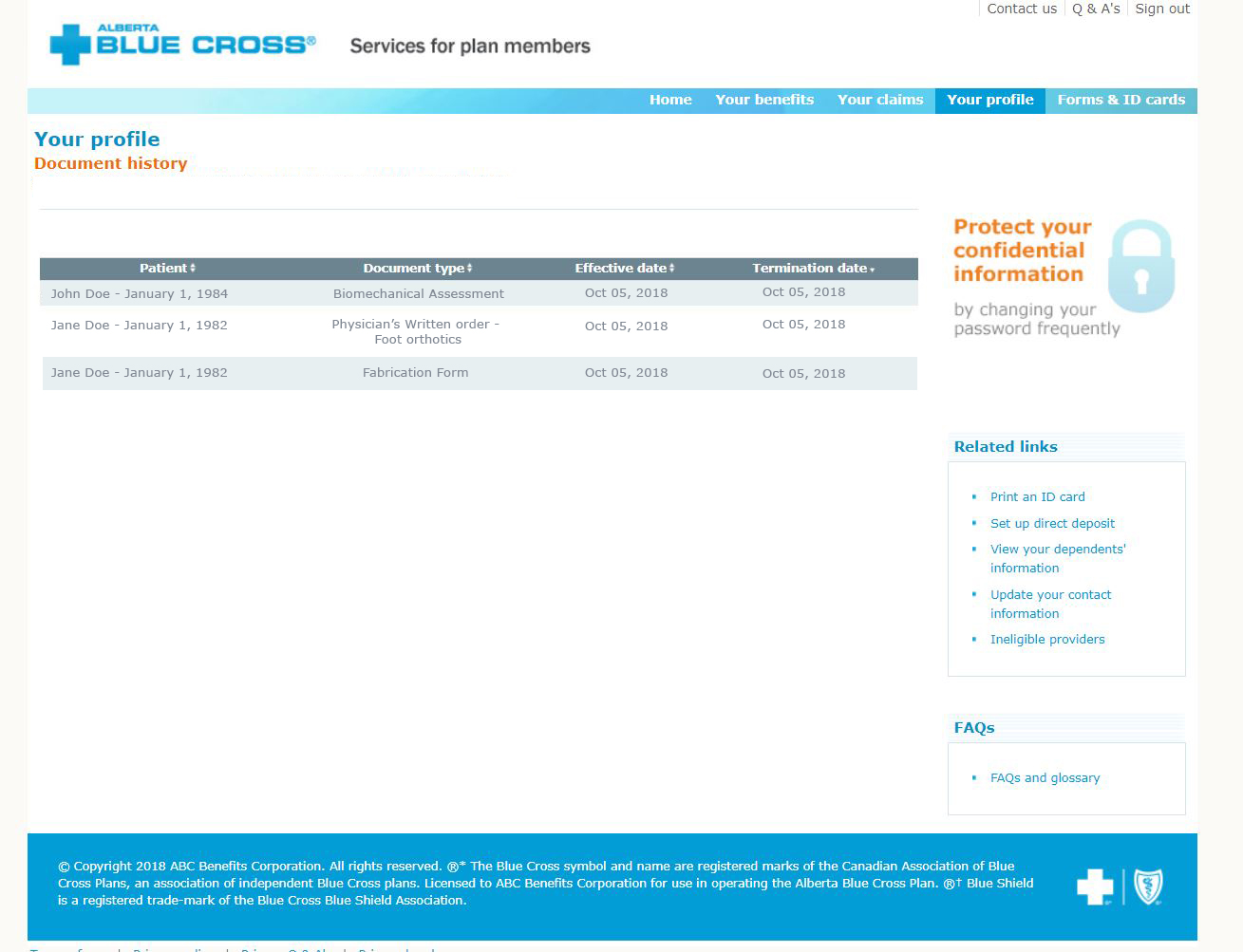 Questions?
If you need help looking up your document history, please reach out to our Customer Services team toll free at
1-800-661-6995.