Hearts of Blue is a charity that has been entirely operated and funded by Alberta Blue Cross® employees for over 20 years. Employees pick the causes, run the fundraisers and deliver the donations to the charities supported, providing an avenue to connect to their communities, strengthen our team and help us live our values out in the community. Learn more about Hearts of Blue here.
Each year, Hearts of Blue donates to and volunteers with dozens of local and less-recognized charities across the province. In 2019, Hearts of Blue contributed more than $45,000 to charities across Alberta, including Calgary Community Kitchen, Compassion House, Kids on Track, Little Warriors, Families First Society, Meals on Wheels, the Rainbow Society of Alberta, the Edmonton, Calgary and St. Albert Food Banks and many, many more.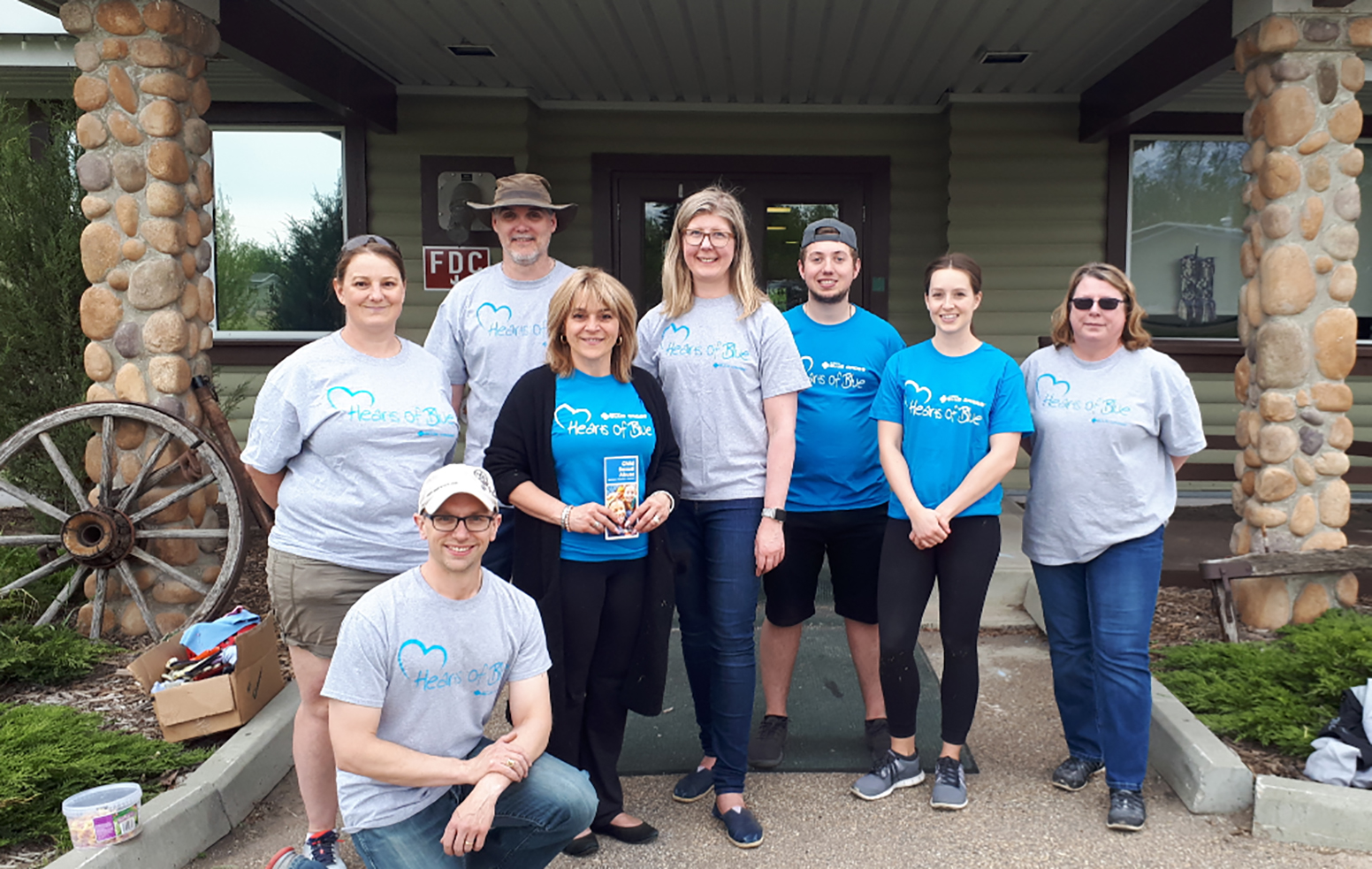 In addition, Hearts of Blue supported nearly 100 Alberta Blue Cross® employees through the Days of Giving program, enabling them to volunteer in their communities on company time in 2019—these Hearts of Blue heroes did everything from creating food hampers and serving dinners to washing windows and planting gardens!
Not only are these volunteer opportunities a great way to help local charities, they also allow Alberta Blue Cross® employees to see the impact these organizations make—as one of the volunteers put it, "it was amazing to hear of all the work this organization [Families First Society] does for their local community and I was reminded of just how powerful selflessness can be in others' lives." Another volunteer echoed that "it was a nice feeling to give something back, even though quite small, to such an amazing organization [Little Warriors]."
Read the 2019 Hearts of Blue annual report to learn more about Hearts of Blue and all the amazing organizations they supported last year.
---