For more than 30 years, Blue Cross® plans across Canada have provided free travel insurance to help Children's Wish Foundation grant thousands of heartfelt travel wishes. Children's Wish works with our Alberta Blue Cross® travel specialists to provide "wish trips" for children, and their families, who are struggling with life threatening illnesses.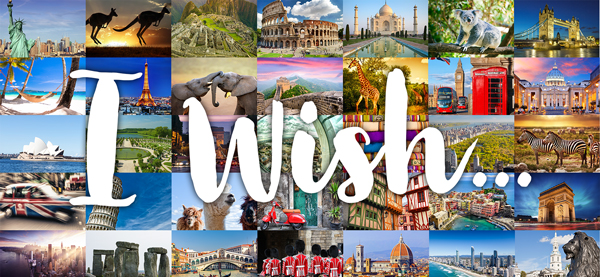 Since 2012, Alberta Blue Cross® has provided 350 families with travel coverage for their wish trip. The majority of trips are for eight to nine days in duration.
Enter for a chance to win
This year, to mark a Children's Wish milestone of 25,000 wishes granted, we are partnering on a unique campaign and donating funds to grant more travel wishes to children with life-threatening illness.
From March 1 to 31, the Children's Wish Foundation of Canada and Blue Cross invite you to join our I Wish campaign. Have you always dreamed of seeing the Coliseum in Rome, or going on an African safari? Support Children's Wish through a donation on the contest page and share your dream vacation for a chance to win a $5,000 travel voucher from Blue Cross. And don't forget to visit our travel page for great travel tips and, of course, travel coverage if you need it!